These two small cities have little alike and are not even close on the map. But on our way out of Japan, we decided on five days of hopping from Tokyo to Taipei, to Singapore and finally Yangon, Myanmar. We loved every minute of Japan, and know all too well that the journey back to real backpacking will be difficult. Taipei and Singapore to the rescue (we hope).
Taipei
We land in Taipei, quickly taken over by the flair of the new country. How to describe Taipei? For the short version, take China, remove communism and teach English to all, add two ounces of Korea, and one and a half of Japan. Taipei is known for excellent food all around, shopping more than you could ever wish for, and gritty night markets that smell of stinky tofu, blood cakes, and all things cooked over fire. We opt for the food version of Taipei, feeling a little out of place when we pass by the many shops. Noise is up a few decibels; there's no complicated subway out of the airport, and poverty shows at the train station.
We arrive at Beimen Poshtel near the main station and immediately scavenge for milk tea - the national drink. Lots of rain and wind greet us on the first day; we're in the midst of typhoon season. A quick nap at the hotel and we're out to the Raohe Street night market. An inquisitive temple greets us at the front, but we're here for one thing only: the food. In the span of an hour, we'll eat juicy pork buns, XiaoMao dumplings, stinky tofu, XiaoLongBao dumplings, chocolate and custard mini pancakes - and will taste everything offered. A stuffed belly puts us to bed.
Our second day in the city, after a large breakfast at the hostel (when is the last time I made eggs?) - we head over to Din Tai Fung, the successful franchise now found worldwide. Victor, a photographer friend of Madie who lives in Taipei, assures us it's still better here. And it is. XiaoLongBao dumplings, sweet potato greens, dumplings in hot sauces, and those fried in a pan - with pork fried rice of course. A little burp later, we're unsuccessful in finding Little Mermaid, Madie's new craze since Japan, but stumble upon a French bakery, with a whole chicken baked in a loaf bread. We'll settle for a classic croissant and go find another milk tea. We meet Victor at night for beef noodle soup, another Taiwanese tradition, spicy pork intestine stuffed with rice, and shaved ice with all the toppings.
The typhoon comes, and with it we fall back below ground to walk to our hotel, getting lost in the underground. There are incredible subterranean metro malls all over Taipei. We could walk for miles without ever seeing the sun, spending money on the latest fashion. The tourists are here in numbers, from Korea, Japan, and China, to shop. The rest of the island is however seldom visited, and in our short time here, we will not have time for more. Instead, we drink one last milk tea, as we carefully track the weather and hope for no delay for our flight to Singapore.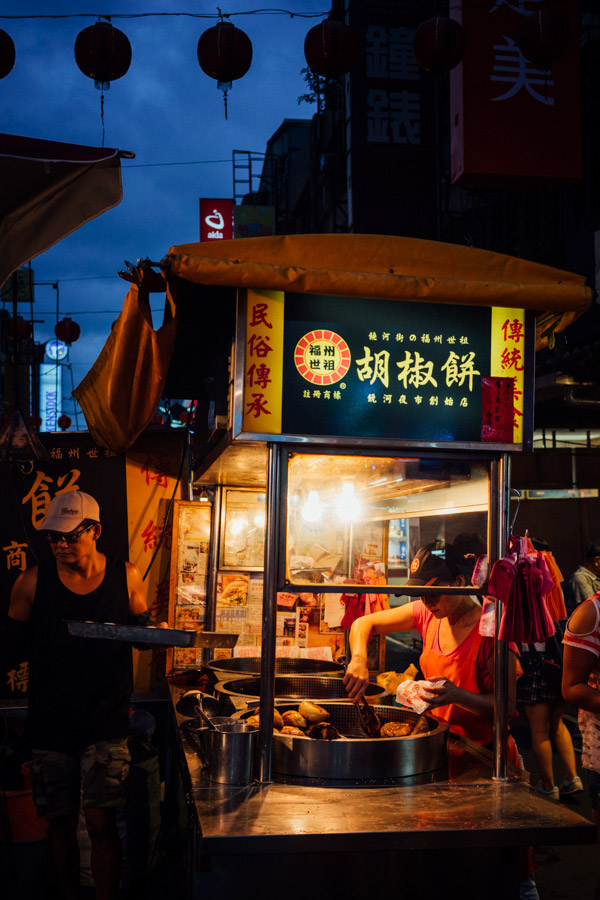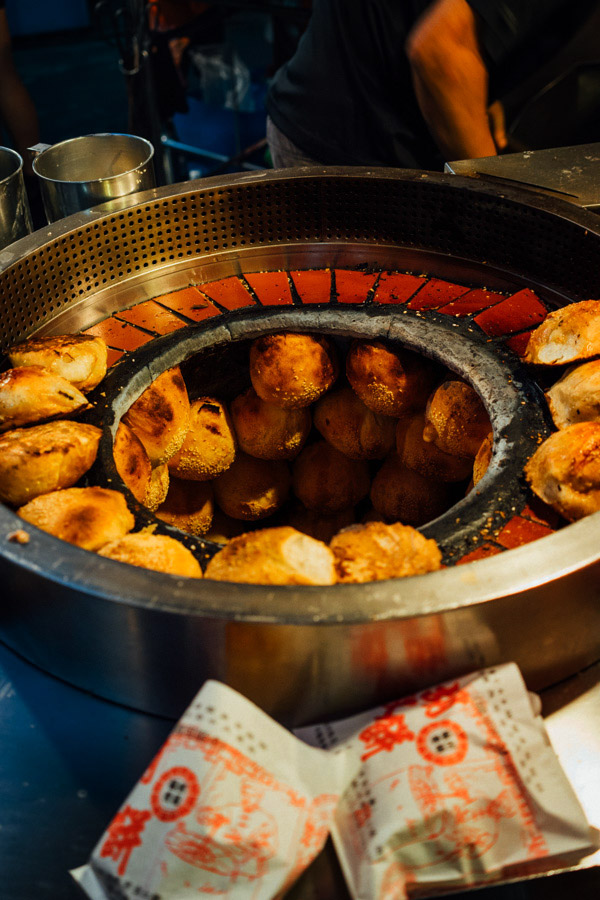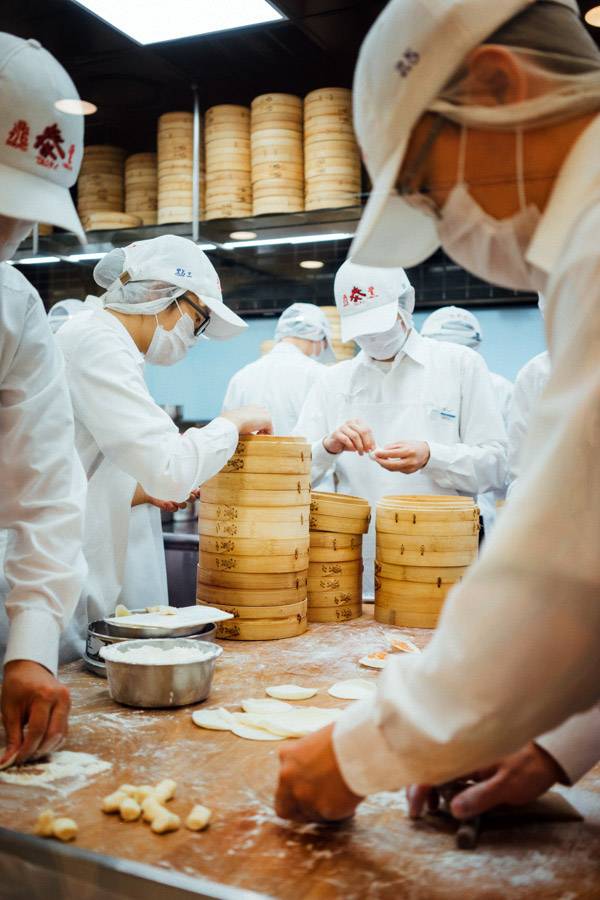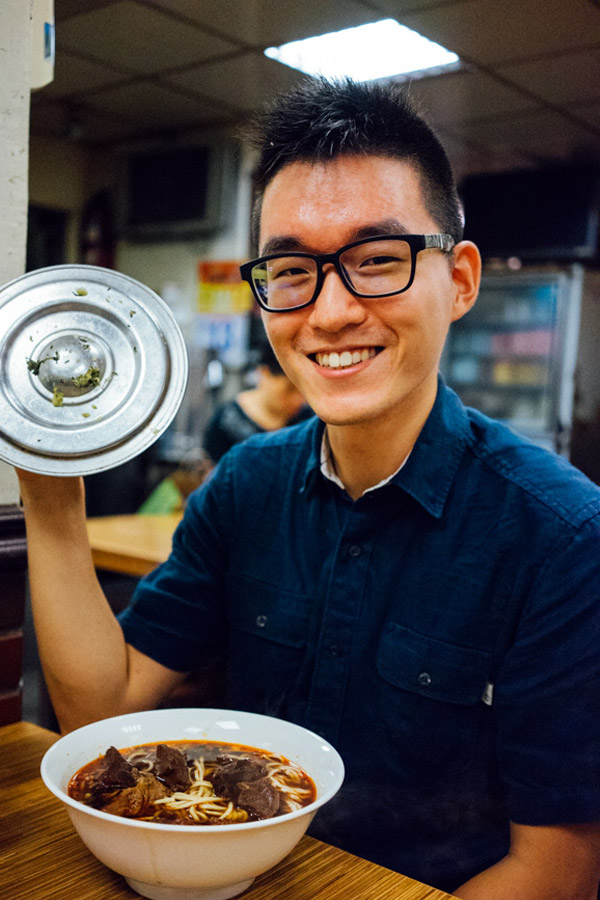 Or maybe we should have had a little delay. The take off is the roughest we've experienced, as we fly around the typhoon hitting the island, and fall in tall air pockets making a group of ladies scream (and me, piss myself a little). The Taiwanese are used to typhoons, this one is no exception. We make it, four hours flying to Singapore, and are in for another culture shock.
Singapore
How to describe Singapore? Take a small island on the most southern point in Malaysia, only 137 kilometers north the equator, and create a tax haven. Add strong dashes of Malay, Indian, and Korean - and a ton of money, as much as you can get your hands on, then go ask Mark Zuckerberg and Bill Gates for more. You'll get a sort of Asian Monaco, without the casinos. The city is the cleanest in the world (chewing gum not allowed), has the largest inequality gap, and also the highest approval by its population - 90% of them can afford a home on the island. The metro stations will quickly tell you all the languages spoken here - Chinese, Malay, Indian, Korean - but the official language is in fact, English. On a single street block, we were able to visit a mosque, a Hindu temple, and a Buddhist temple.
Downtown is an incredible succession of buildings all more daring and beautiful than the other - one with multiple levels of gardens encased into the facade - the super tree grove at Gardens By The Bay; the famous Marina Bay Sands and its large boat with an infinity pool on top; the art and science museum, modeled after a blooming flower; and two soccer stadiums, one floating on water, the other with a roof opening at the top. Singapore does not disappoint with amazing architecture. The F1 Grand Prix is only a few days away, and most streets are already closed.
We eat our coconut snack (longing for Hong Kong's) and make it to the top of the giant boat building, carefully walking to the side (at least I am). Next we visit the Gardens by the Bay and its super trees, of course with another milk tea, and visit the indoor rainforest - an incredible construction only Singapore can pull off. I miss the real rainforest dearly - we feel out of our element in a large, rich city. We're only an hour away from Bukit Lawang after all.
But Singapore also knows cheap and delicious food. We head over to Chinatown and attempt to eat at the cheapest Michelin star in the world, a mere 2.5 Singapore Dollars for a chicken meal that won a precious star. Unfortunately, at 4:45 pm, we're already too late and all the chicken is gone. We'll settle for second best soya chicken of the eatery. A couple juice drinks later, we head back to our capsule and settle in our bed, exhausted from plane rides and food. Tomorrow at the wee hours, we head to Myanmar, an all too different place, a largely under-developed country with civil war, and another culture shock.

Links
Taipei is the main city in the island of Taiwan. It has many sights to offer, including historical buildings - but as you saw, we invested our time in the delicious food!
Singapore is greatest in its downtown and in Marina Bay, where you can gaze upwards for hours at buildings and architecture. Not to be missed: